Silk Rug Repair & Restoration
Employing the Best Specialists
Silk rugs are beautiful additions to the interior of any home, whether you choose to use them on floors or hand them on walls. Unfortunately, there are times when your rugs require repair or restoration. When this happens, make sure you get the best silk rugs repair and restoration experts in New York for the job.
A Time-Consuming Process
Repairing a silk rug is a difficult and time-consuming process, mostly because of the delicate fabric and the complexity of designs. When bringing a silk rug to us for repairing, you can rest assured our experts will work with utmost care for preserving the original look of the rug.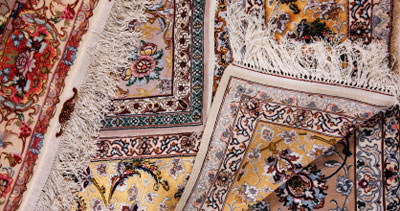 The Knowledge of Experts
We only employ specialists for all the rug repairs we conduct and whether you silk rug repair and restoration consists of something small or more important, they will treat it with care and attention.
Moreover, in the unlikely event that you are not completely content with the quality of the silk repair and restoration, we offer a 100 % guarantee.