Silk Rug Color Restoration
Colors are what makes silk rug look alive on your floor or as a decorative element on a wall. When you notice they begin to fade, you should look for a good silk rug color restoration specialist in New York as soon as possible.
Put Those Colors Back In Place
Silk color restoration is similar to restoring the colors of a work of art. Each and every one of the shades needs to match the original ones in order to preserve the original aspect of the rug.
Our technicians specialized in color restoration treat every single rug with individual care. This means we will only use products and techniques that are suitable for your type of rug. This way, the fabric and structure of your rug will remain intact.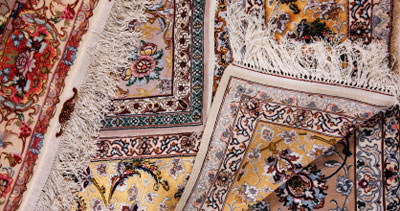 Our Unrivalled Expertise
All our color specialists are experts in the field and they will do the best they can for restoring life in the colors of your rug. A 100 % guarantee is offered if for any reason you are not fully satisfied with the way the job was done.